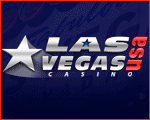 A comprehensive look on Casino World Directory at states where online gambling is legal. The gaming industry in the United States has seen a considerable change in recent years. Traditional brick-and-mortar casinos are no longer the only option for gamblers looking for fun and excitement. Online gambling has become a well-liked alternative since the development of the internet, providing convenience, accessibility, and a wide range of gaming choices. This article examines the legal frameworks, ramifications for the economy, and prospects for this quickly developing sector in the states where online gambling is permitted.
Casino World Directory

Nevada, New Jersey, and Delaware are considered the pioneers in I.
Three states have led the way in laying the way for legal internet gambling: Nevada, New Jersey, and Delaware. Nevada was the first state to allow online poker in 2013, thanks to its well-established gaming sector, which is concentrated around Las Vegas. Following suit, New Jersey quickly legalized a variety of online casino games. A smaller state called Delaware set the precedent by authorizing a variety of internet gambling options, including poker, casino games, and sports betting. The groundwork for the growth of internet gambling across the nation has been set by these states.
II. Pennsylvania, Michigan, and West Virginia: Broadening Perspectives
Several states have taken courageous action to legalize internet gambling, building on the achievements of the pioneers. In 2017, the state of Pennsylvania, which is well-known for its thriving casino sector, legalized online casinos and poker, making it one of the biggest online gambling marketplaces in the country. With the introduction of a comprehensive online gambling framework that includes casinos, poker, and sports betting in 2021, Michigan joined the group. In order to establish itself as a new participant in the internet gambling market, West Virginia also accepted it and now permits both casino games and sports betting.
States where online gambling is legal
III. States with Selective Online Gambling: A Patchwork Approach
While some states have approved all forms of internet gambling, others have been more cautious and only approved some types. States like New York and Illinois, for instance, have legalized internet sports betting but not online casino games. In a similar vein, states like Iowa and Indiana have legalized online sports betting, but with limitations on wagering on in-state colleges. These states provide as an example of how internet gambling legislation is complicated and constantly changing, with each state adopting a different strategy in response to its particular set of circumstances.

The Economic Effects of Legalizing Online Gambling, Part IV
The potential economic impact that legalizing online gambling could have on states is one of the driving forces behind this decision. Its supporters contend that it can significantly increase tax income, create employment, and boost regional economies. For instance, since legalizing internet gambling, New Jersey has seen tremendous success, with the sector sustaining thousands of jobs and generating billions of dollars in income. Additionally, states can use internet gaming to prevent tax dollars from going to unlicensed offshore operators and instead use them to safeguard consumers and promote responsible gambling.
V. Is Online Gambling a National Trend in the Future?
There are no signs that the movement to legalize online gambling will slow down. There is growing support for the national expansion of legalized online gambling as more states see its advantages. Legislation is being considered in a number of states, including Massachusetts, Connecticut, and Illinois, which could result in the legalization of online gambling. A nationwide regulatory framework for online gambling may also be established by federal legislation, which is another possibility that exists. There is no doubt that online gambling has a promising future in the United States.
States where online gambling is legal
The legal framework for internet gambling in the US is a dynamic web of state-level restrictions and opportunities. The legal landscape is changing, opening up new economic opportunities and strengthening consumer protections, from the pioneers who laid the groundwork to the expanding horizons of new states. The industry is poised for continued growth and innovation as more states come to understand the advantages of regulated online gambling. Although navigating the patchwork of legislation presents difficulties and complexity, governments and consumers stand to gain significantly by doing so.
States must give responsible gambling policies a priority as the market for online gambling grows. Strict age verification procedures, self-exclusion options, and assistance for anyone who could experience gambling-related difficulties should all be part of the rules. States can make sure that internet gambling stays a secure and entertaining form of entertainment by putting in place strong protections.
Additionally, the environment of online gambling is changing due to advances in technology and changing customer tastes. Users may now enjoy their preferred casino games or place bets on sporting events more conveniently and immersively thanks to the growing popularity of mobile gambling applications and virtual reality experiences. States must combine innovation with upholding ethical gaming practices as they manage the rapidly evolving technology world.
The effects of internet gambling transcend national boundaries. States that are close by frequently look at the achievements of their rivals and weigh the advantages. The desire of states to keep money within their own borders and stop the flow of gambling dollars to neighboring jurisdictions can spur further legalization efforts.
As a result of more states seeing the potential of the sector, the landscape of online gambling in the United States is drastically changing. We have seen the growth of online gambling in states like Pennsylvania, Michigan, and West Virginia as a result of the pioneers, including Nevada, New Jersey, and Delaware. States are realizing the economic advantages of legalizing online gambling and the significance of protecting consumers, despite the regulatory environment still being patchwork.
With more states considering legalization and potential federal legislation in the works, online gambling in the US has a bright future. States must strike a balance between promoting innovation, safeguarding consumers, and establishing responsible gambling policies as the sector expands. Online gambling may be a vital source of income, employment, and pleasure with the correct rules in place, assuring a fun and safe experience for people all over the country.
Other world wide countries where online gambling is legal
A Global Perspective: Examining Those Nations That Allow Online Gambling
As the digital revolution continues to transform the gaming business, an increasing number of nations are realizing the potential of online gambling. While there are regional variations in the law, many countries have regulatory systems that approve and control this type of entertainment. This in-depth essay offers an overview of different nations where online gambling is permitted while highlighting the various perspectives, financial effects, and important factors influencing this global phenomena.
I. A Pioneering Market: The United Kingdom
England Casinos
In terms of internet gambling regulation, the United Kingdom has long been at the forefront. The gaming Act of 2005, which was passed, created a thorough structure that enables operators to provide a variety of online gaming products. The UK Gambling Commission is in charge of licensing and regulation, overseeing measures for responsible gambling, fair gaming, and consumer protection. The developed and tightly controlled sector in the UK has drawn many respectable operators and brought in a sizable amount of tax income for the government  ( England Casinos ).
II. Malta: An Online Gaming Mecca
Casino in Germany
Malta has become a top destination for online gaming companies looking for a welcoming regulatory environment. Online gambling operations are subject to licensing and regulation by the Malta Gaming Authority (MGA). The country has been a magnet for online gambling enterprises thanks to its strong legal system, alluring tax advantages, and business-friendly climate. The development of Malta's economy and its standing as a world leader in the online gambling sector have both been facilitated by the country's success as an iGaming center ( Casino in Germany ).
III. Sweden: Balancing Consumer Protection and Market Openness
Sweden experienced a massive regulatory change in 2019 with the introduction of the new Gambling Act. The Act aims to ensure responsible gaming and consumer protection while also fostering a more open and competitive industry. Online gambling operators are governed and given licenses by the Swedish Gambling Authority, or Spelinspektionen. The policy of the nation is to create a balance between consumer protection, market liberalization, and reducing harm from gaming.
Australia: A Different Approach
Australian federal and state laws on internet gambling differ from one another. Online poker and casinos are not allowed to provide their services to Australian citizens under the Interactive Gambling Act of 2001. However, Australians can access offshore online casinos and poker sites, and online sports betting is both legal and regulated. Additionally, each state and territory has its own laws controlling both offline and internet gaming. The Australian government is now contemplating revisions to modernize and unify the country's online gambling rules.
Gibraltar: A Successful Jurisdiction
The British Overseas Territory of Gibraltar has grown to be a favorite among online gambling companies. The Gibraltar Gambling Commission oversees the business and assures compliance with severe licensing criteria. The territory's favorable tax regime, political stability, and strong infrastructure have made it an attractive base for online gambling companies. Gibraltar's online gaming business has considerably contributed to its economy, offering employment opportunities and earning large tax money.
6. Additional nations where online gambling is permitted
Several other countries have adopted internet gambling to differing degrees. These consist of:
Canada: Each province has its own rules and licensing procedures, and online gambling is permitted and controlled at the provincial level.
Spain: In 2011, Spain legalized online gambling and set up a system for operator licensing. The legal system of the nation emphasizes responsible gaming and consumer protection.
Italy: Italy enacted online gambling laws in 2010, enabling authorized operators to provide a variety of games. The Agenzia delle Dogane e dei Monopoli regulates the sector.
Denmark: With a licensing system managed by the Danish Gambling Authority, Denmark has a liberalized online gambling market. The country emphasizes on consumer protection and ethical gaming practices.
China: In China there are special areas such as macau in which China Casinos are permitted.
More nations are realizing the advantages of legalizing and regulating online gambling as the digital landscape continues to change. The examples mentioned in this article offer a glimpse into the various strategies used by various nations. Each jurisdiction has created its own regulatory framework to strike a balance between market openness, consumer protection, and economic growth, from the innovative United Kingdom to the iGaming capital of Malta.
Legal internet gambling has important economic ramifications. Licensed businesses generate more tax revenue for the government, and the industry itself creates employment and investment opportunities. Additionally, regulated markets offer consumer protections and responsible gambling policies, giving players a safer and more secure environment.
But there are still difficulties in the global online gambling market. Since these organizations frequently target nations with strong rules, enforcement against unlicensed operators and offshore sites is still an issue. To prevent unlawful gaming and safeguard consumers from fraudulent operations, regulatory agencies and countries must work together.
Furthermore, regulatory systems ought to prioritize safe gaming behaviors. Operators and regulators must give priority to measures aimed at protecting players, such as initiatives to address problem gambling, self-exclusion programs, and age verification. To encourage responsible gambling practices and reduce the possible negative effects of online gambling, public awareness campaigns and instructional materials are essential.
World Casino Directory
The future of online gambling is expected to continue its growth and innovation on a worldwide scale. Virtual reality, mobile gaming, and cryptocurrency integration are just a few examples of the technological developments that are reshaping the market and improving the user experience. Additionally, as nations work to resolve cross-border issues and create universal standards for online gaming, international collaboration and regulatory harmonization may develop. If you want to learn more about this topic, then also have a look at  World Casino Directory.
Finally, it should be noted that the legalization and oversight of online gambling have spread internationally. Each nation has its own strategy and regulatory framework as it embraces this new form of entertainment. Finding a balance between consumer protection, market openness, and responsible gambling practices will remain crucial as the industry grows. Nations can create their own legislation to exploit the economic advantages while protecting their citizens by studying the experiences of nations where internet gambling is permitted.